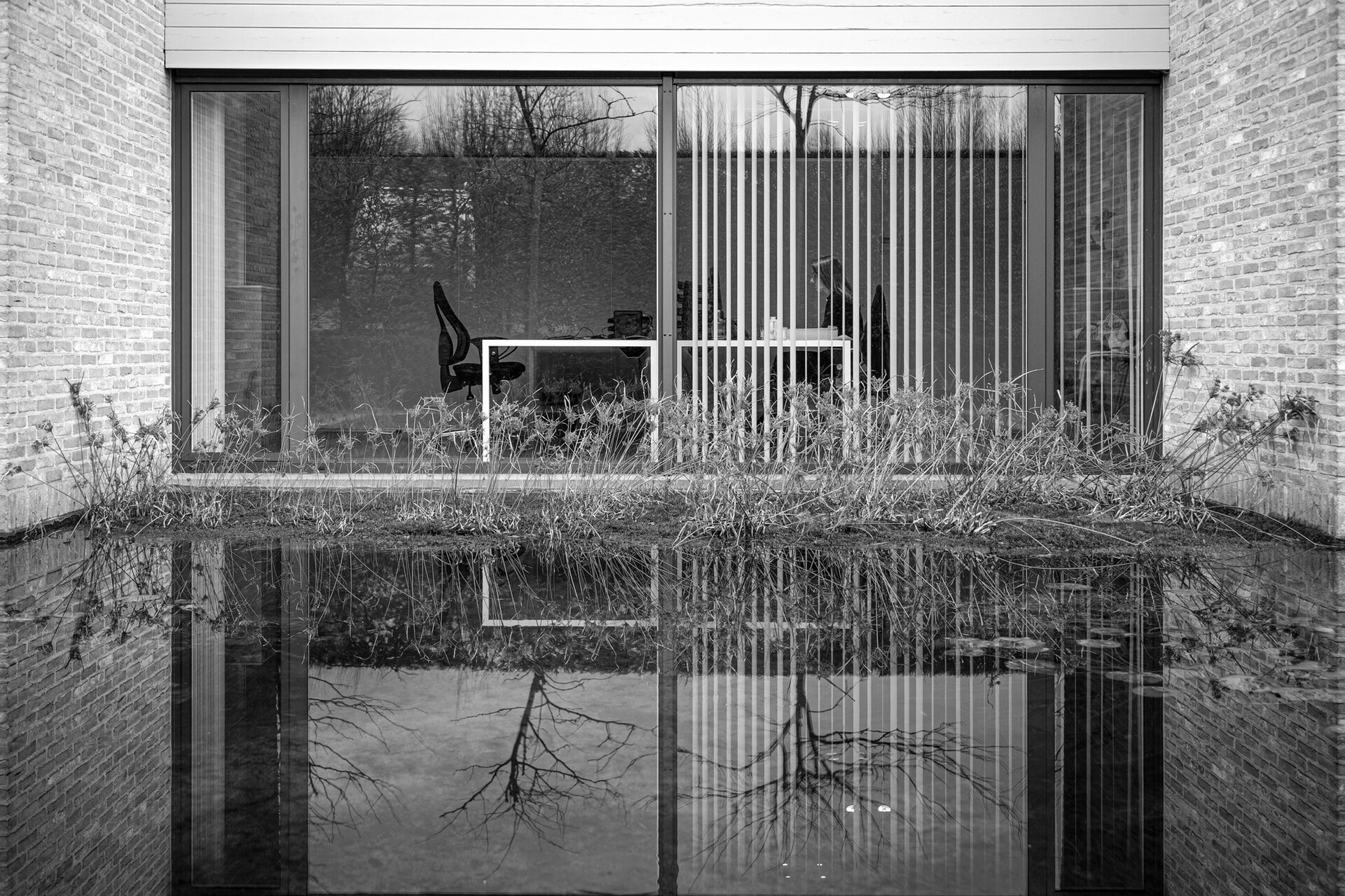 This privacy statement relates to the processing of personal data by private limited company Belexa Advocaten, with registered office at 8500 Kortrijk, President Kennedypark 26a (KBO 0750.761.687) and by the lawyers and staff members working at Belexa Advocaten (all referred to hereinafter as "Belexa Advocaten").
With this privacy statement, we would like to inform you about how we deal with personal data.
In general:
We process your personal data in accordance with the purpose for which they have been provided, as further described below;
we limit the processing of your personal data to only those data that are necessary for the purposes for which they are processed;
we ask for your explicit permission where necessary;
we have taken appropriate technological and organizational measures to protect your personal data;
we do not pass on personal data to third parties, unless this is required for the execution of the purposes for which they have been provided or to comply with a legal obligation;
we want to inform you in clear language about your rights and respect them.
Visiting our website and/or giving an assignment to Belexa Advocaten implies your explicit consent to this Privacy Policy and to the way in which we collect, use and process your personal data.
1. General information
The person responsible for processing your personal data are the lawyers or staff employed by Belexa Advocaten who handle your file. You can, of course, always contact them if you have any questions regarding data processing.
2. Purpose and grounds for processing
Belexa Advocaten processes your personal data exclusively for the following purposes:
for execution of the agreement with the client (i.e. provision of legal services);
marketing purposes;
Invitations and attentions;
Sending out newsletters and pro-active advice;
optimising the quality, management and content of the website;
the security of its office building.
The processing of your personal data by Belexa Advocaten is necessary for the optimal performance of the above activities. Belexa Advocaten will only process your personal data for these purposes, without your further consent.
3. The personal data collected
Belexa Advocaten collects your personal data on the basis of information provided or obtained:
when entering into or in the execution of the agreement with the client;
when filling in the contact form on the website;
When subscribing to the newsletter;
when requesting an offer.
Personal data are data that make it possible to identify the person concerned.
As a minimum, your personal identification data (name, first name, date of birth and gender), your contact data (address, e-mail address, telephone number), your billing data and your national register number and/or company number are collected and processed.
Furthermore, all information is collected that is necessary for the proper execution of the assignment(s) entrusted to Belexa Advocaten, such as (but not limited to) information regarding your employment relationship, your immovable property, securities granted, and attachments.
To the extent necessary to provide a proper service, Belexa Advocaten can and may also collect special categories of data, depending on the nature of your case, such as medical data, family data, criminal proceedings, sexual behaviour or orientation, genetic or ethnic data, religious or philosophical beliefs.
If our assignment involves a minor, we may only process personal data with the written consent of the parent(s), guardian or legal representative.
Belexa Advocaten also automatically collects anonymous information regarding the use you make of the Website. For example, Belexa Advocaten will automatically log which sections of the Website you visit, which web browser you use, which website you visited when you accessed the Website and your IP address. We cannot identify you from this information, but it allows Belexa Advocaten to compile statistics regarding the use of the Website. Belexa Advocaten uses the following cookies: Craft CRSFR token, Craft session id, _ga, _gali, _gat, _gid, cookie consent, critical-css, fonts-loaded and form_posted_1.
Belexa Advocaten shall only process personal data which is necessary, relevant and sufficient for the realization of the processing purposes.
4. Passing on your personal data to third parties
If required within the framework of the execution of the order, your personal data will be passed on to third parties, such as government bodies, actors of the judicial world, counterparties and their counsel(s), insurance companies (e.g. legal aid) and brokers, other lawyers, etc.
We do not sell or trade your personal data to third parties, nor do we pass it on to third parties for commercial purposes.
We conclude a processing agreement with companies that process your data on our behalf in order to ensure the same level of security and confidentiality of your data.
5. Method of processing and security
Belexa Advocaten has taken appropriate technical and organizational measures to protect your personal data against unlawful processing.
For example, all lawyers and other office members have been informed of the importance of protecting personal data and are bound to secrecy, we use a user and password policy on all our systems, and we make back-ups to be able to restore them in case of technical incidents.
Personal data is kept on paper and digitally. Access to the office is secured and only office members have access to the building. The digitally processed data is also subject to security: it is contained in a database to which a user name and password are linked and which can only be consulted by accessing the office network system, which is also secure.
6. Your rights
In accordance with Articles 13 to 15 of the General Data Protection Regulation, you have the following rights:
A. Right of inspection
You have the right to know whether Belexa Advocaten processes personal data about you, as well as for what purposes the processing is done, how long your personal data is kept, which categories of personal data are processed and to which categories of recipients this personal data is provided.
B. Right to rectification
You may request that incorrect personal data be corrected and that incomplete personal data be supplemented.
C. Right to erasure of the data
You have the right to have the personal data removed, when:
The personal data are no longer necessary for the fulfillment of the processing purposes;
You withdraw your consent and there is no other basis for the processing;
An objection is made to the processing, direct marketing practices or automated decision-making;
The personal data has been unlawfully processed;
The personal data must be deleted in order to comply with a legal obligation imposed on Belexa Advocaten by Union or Member State law;
The personal data have been collected in connection with an information society offer. The request for erasure may be refused on the grounds of the exercise of the right to freedom of expression and information, legal obligations, reasons of public interest in the field of public health or in the context of scientific or historical research, or for the establishment, exercise or substantiation of legal claims.
D. Right to restriction of processing
If processing is restricted, Belexa Advocaten may process your personal data, except for storage, only with your consent, for the establishment, exercise or support of legal claims, to protect the rights of another natural or legal person or for important reasons of public interest for the Union or for a Member State. You may obtain the restriction of the processing of personal data if:
The accuracy of the personal data is disputed by you, for a period that allows Belexa Advocaten to verify its accuracy;
The processing is unlawful, and you oppose the erasure of the personal data and instead request the restriction of their use;
Belexa Advocaten no longer needs the data for the processing purposes, but you need them for the establishment, exercise or substantiation of legal claims.
If the restriction on processing is lifted, Belexa Advocaten will inform you in advance.
E. Right to transferability
You always have the right to obtain the personal data applicable to you in a form that is structured, current and readable for a machine. You may also request Belexa Advocaten to transfer these data directly to another processing agent, if this is technically possible.
F. Right of Objection
You also have the right to object to the processing of data relating to you, on compelling legitimate grounds relating to your particular situation. You may raise this objection:
The processing on the basis of the performance of a task carried out in the public interest or in the exercise of official authority vested in Belexa Advocaten or
Processing for the purposes of protecting the legitimate interests of Belexa Advocaten or of a third party, unless the legitimate grounds of Belexa Advocaten outweigh your interests, rights and freedoms or when Belexa Advocaten relies on grounds relating to the bringing, exercise or support of legal claims;
Any form of direct marketing, including profiling related thereto.
G. Right of complaint
You have the right to lodge a complaint with the supervisory authority, specifically the Belgian competent authority, if you believe that a breach has occurred in the processing of your personal data.
H. Exercise of your right

The aforementioned rights are not absolute and Belexa Advocaten reserves the right to determine whether your request is justified. Your right to be informed does not apply if you already have (or could reasonably have) this information, if this information must remain confidential by virtue of professional secrecy and if providing this information proves impossible or would require a disproportionate effort, in particular when processing for archiving in the public interest, scientific or historical research or statistical purposes. Your right to amend and/or delete your data does not apply if a legal obligation requires the retention of these data or if the data are necessary for the exercise of the right to freedom of expression and information or for the establishment, exercise or substantiation of legal claims.

The above rights can be exercised in a written and reasoned manner by sending a request to the lawyer handling the file.

The lawyer in question will provide you with information on the action taken on the request without delay and in any case within one month of receiving it.

Depending on the complexity of the requests and the number of requests, this one-month period may be extended by two months where necessary.

The lawyer concerned shall notify you of such an extension within one month of receipt of the request. When you submit your request electronically, the information shall be provided electronically where possible, unless you request otherwise.

If the lawyer concerned does not comply with your request, he/she shall inform you without delay, and at the latest within one month of receipt of the request, of the reasons for non-compliance and of the possibility of complaint to a supervisory authority and of an appeal to a court of law.

When requests are manifestly unfounded or excessive, notably because of their repetitive nature, the lawyer concerned will refuse to comply with the request. If necessary, the lawyer reserves the right to charge a reasonable fee in light of the administrative costs involved in fulfilling the request(s).

In case of a dispute regarding the processing of your data, you can always contact Belexa Advocaten, by e-mail at the address dpo@belexa.be or by telephone at +32 56 25 86 86.

You may also lodge a complaint with the Data Protection Authority, located at 1000 Brussels, rue du Mail 35 (tel.: 02/274.48.00).